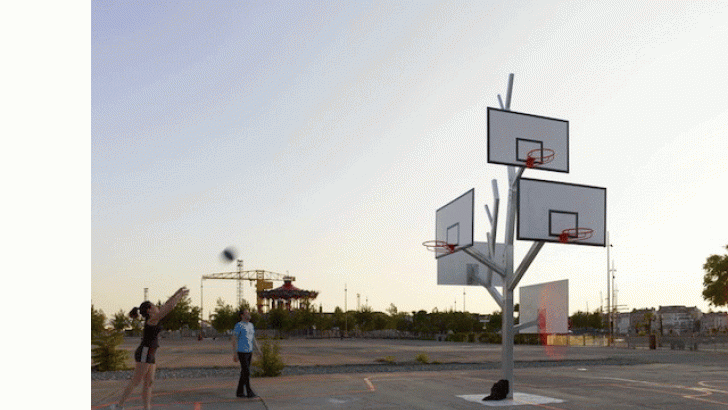 French architecture firm a/LTA created this pretty & cool basketball hoop. Drawing inspiration from trees, there are hoops on different level "branches". I don't think this   hoop is practical for a game, but it's cool for practicing free throws. I mean, you'd have to have a group of extremely polite players for it to work in a game.
It looks like a styling urban tree. 
Similar posts
Wednesday, June 29, 2016 - 11:24am

You probably remember the Wave City Dining Table and Coffee Table from St

Thursday, April 21, 2016 - 2:04pm

Ah, truth in advertising. Swedish artist Viktor Hertz is following up his snarky rebrands of famous logos with a new series of designs.