Posted by
Erica
July 12, 2012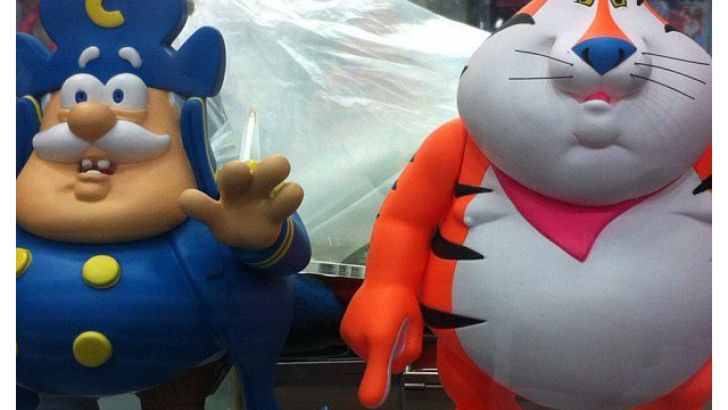 So it turns out that the picture Ron English tweeted just a few days ago, was in fact the latest character in the Cereal Killer Series. Cap'n Cornstarch is chillin in the beautiful San Diego California with his partner in crime Fat Tony. Check him out live and in person at Toy Tokyo's SDCC booth #5336!
Similar posts
Thursday, November 19, 2020 - 10:53pm

Ron English's classic Lady Lips image is now three-dimensional as a life-size sculpture and vinyl art-toy sculpture release! 

Wednesday, February 26, 2020 - 10:30am

Join us on February 28, 2020, at 6 pm in SoHo, NYC to celebrate the amazing artwork of Ron English with some very special exclusive releases!