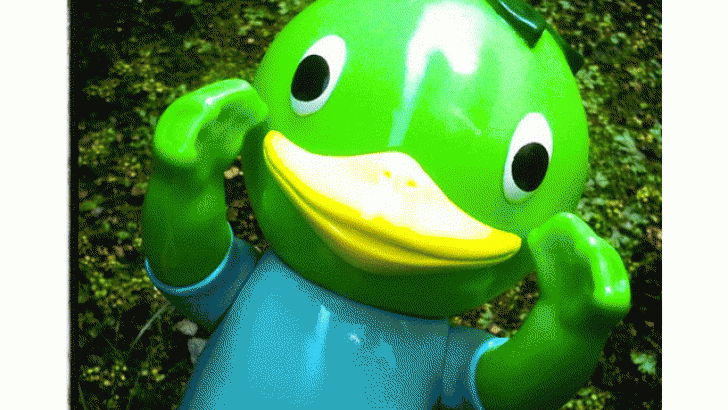 Meet Cometdebris' Kappa Shonen. Cometdebris hasn't given a release date or any specifics about price or size, but they did give us a little peak into his back story. "He's part kid, part Kappa, and is all about adventure. Medium sized, four part Japanese made vinyl. Information on the first release coming soon." Yeah, I can hardly wait. Let's take a look. 
Here's a shot of Kappa Shonen with Katan. 
And a shot of Kappa Shonen pointing at something in the grass. Keep an eye out for more info on Kappa Shonen on Cometdebris' website, facebook, and twitter.  
Similar posts
Tuesday, June 23, 2020 - 4:01pm

Pulled in beautiful bright green Sofubi, the newest release of the Kaaarg is ready to hit your shelves!

Thursday, April 23, 2020 - 7:49pm

From the murky depths of the Hudson River emerges...The Killer Kaaarg! The first painted release of the amazing Jeff Lamm design is set to be unleashed tomorrow, April 24th!