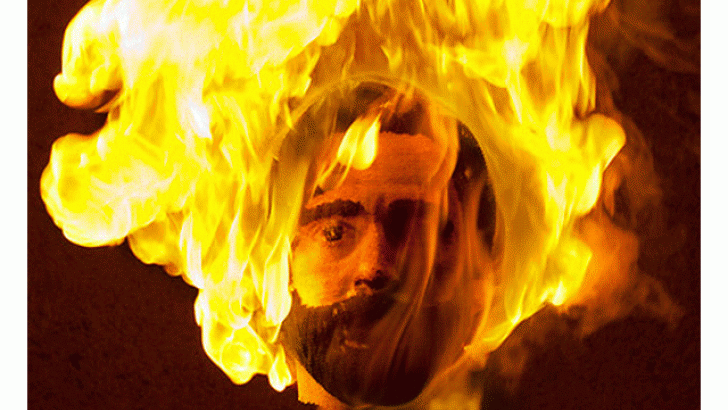 David Mach is an artist from Edinburgh, Scotland who is known for his sculpture and public art. David likes to set things on fire. Specifically, he likes to set fire to his  matchstick sculptures. 
I'm always up for a flaming skull. Our cover boy before & after pictures are below.
Then we have the red devil. Take a look at the pictures below and then watch the video of him burning. 
Similar posts
Friday, August 31, 2012 - 5:37pm

David Mach has added 2 new sculptures to his Coathanger series, the new pieces being a tiger & a cheetah.