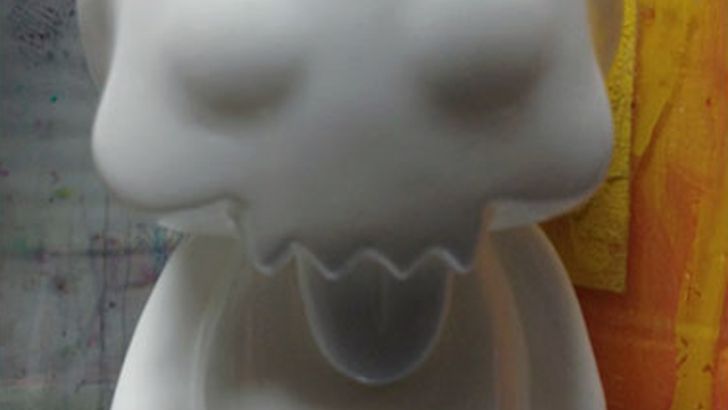 The highly anticipated Young Gohst collaboration between Ferg and Luke "Grody Shogun" Rook is getting a surprise early release; originally sold as a subscription only edition, the 3-inch-tall sofubi figure will actually be making it's first public release at the 2012 San Diego Comic-Con (SDCC).  Available exclusively at DKE Toys' Booth #4728, this high-quality Japanese vinyl piece is being presented in a prestine white format that is limited to an edition of 50 copies. Each of these Young Gohst pieces will cost $35 and, on Saturday, July 14th at 4PM you can return to the DKE Booth with your figure to have it signed by both Ferg and Rook, who will be in attendance.
Similar posts
Tuesday, June 23, 2020 - 4:01pm

Pulled in beautiful bright green Sofubi, the newest release of the Kaaarg is ready to hit your shelves!

Thursday, April 23, 2020 - 7:49pm

From the murky depths of the Hudson River emerges...The Killer Kaaarg! The first painted release of the amazing Jeff Lamm design is set to be unleashed tomorrow, April 24th!