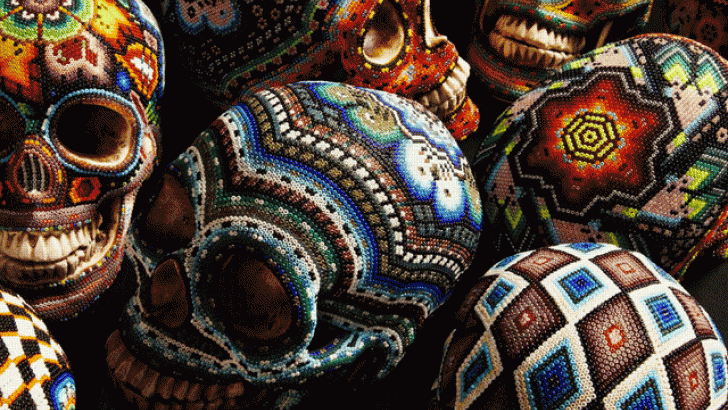 Our exQuisite Corpse makes these colorful, beaded human & animal skulls. I can't say they're creepy. These skulls look too damn happy to be here to be creepy. However, I can say they are beautiful, eye catching and a great conversation piece. 
NO way is this guy creepy! He looks like he's having a good time.  
This guy is pretty trippy. Stay away from hallucinogens when you hang out with these guys. 
Check out Our exQuiste Corpse's website for pricing & information. 
Similar posts
Wednesday, September 28, 2016 - 1:59pm

These glass sculptures are far more interesting than that shitty Crystal Skulls movie.

Monday, November 2, 2015 - 5:34pm

To celebrate the end of Día de los Muerto, we are shining a big old spotlight on the amazing work of Spanish Artist Cristina Burns.