Posted by
Erica
July 03, 2012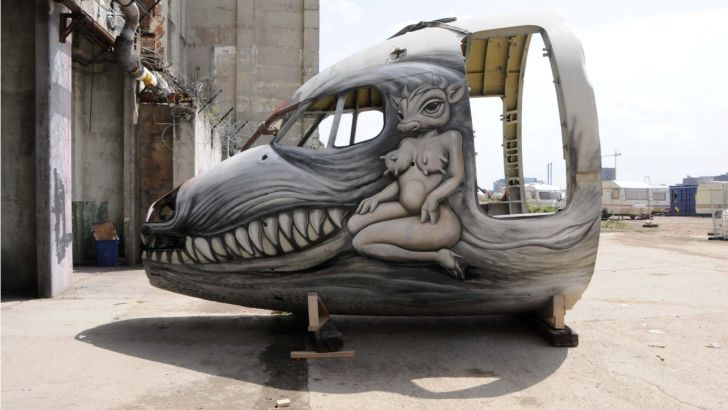 Ron English, Shepard Fairey, Risk and Trustocorp have been in London, marking London's new event space in Newham, The London Pleasure Gardens, with some American Street Art. 
Shepard Fairy (Obey) has painted a HUGE mural, in his signature black, white and red, style. His piece features a megaphote that "projects free speech great distances". The Megaphone Mural is over 10 storeys high and is visible from Pontoon Dock DLR station. This is said to be "the biggest piece" of Fairey's carreer. 
Ron English, painted the nose of a jet, and speech bubbles on hoardings on the site. Check out some of Rons work in progress shots. 
Similar posts
Thursday, November 19, 2020 - 10:53pm

Ron English's classic Lady Lips image is now three-dimensional as a life-size sculpture and vinyl art-toy sculpture release! 

Wednesday, February 26, 2020 - 10:30am

Join us on February 28, 2020, at 6 pm in SoHo, NYC to celebrate the amazing artwork of Ron English with some very special exclusive releases!