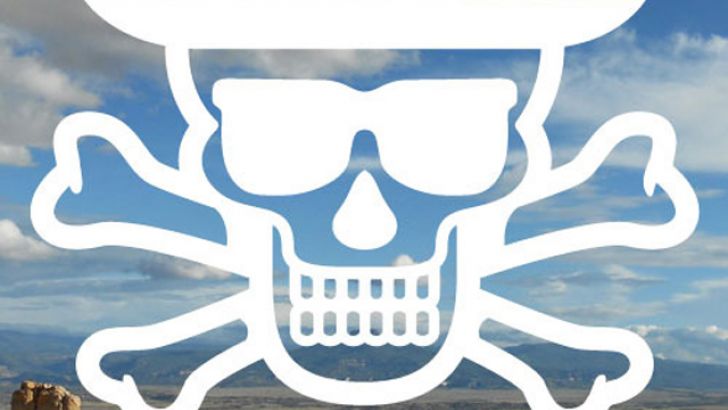 Tristan Eaton, the co-creator of the Dunny and Munny platforms, has teamed up with Vannen Watches to produce a limited edition timepiece — entitled "Contaminant" — that pays homage to the AMC television show Breaking Bad. The popular TV program, in it's fifth and final season, revolves around the character of Walter White, a high school chemistry teacher who — fearing for the financial security of his family after he's diagnosed with cancer — turns into a crystal meth cook. Eaton proudly proclaims that Vannen "were open to doing something very subtle, so I designed the watch simply with cryptic imagery only die hard fans would underdstand," a design that incorporates many iconic elements of the show; from the obvious references to chemical measuring with the watch straps and the pressure pot designed face to the subtle "Lavandería Brillante," the name of laundry company in New Mexico that Walter's Season 3 'superlab' is hidden under, to the fly sitting atop the design, which recalls the episode in which Walter obsesses over the insect being in the 'superlab' as a potential contaminant. The underside of the watch has a the skull emblem of Heisenberg, Walter's dealer alter ego, etched into the metal casing.
The "Contaminant" watch will be available tomorrow, Thursday, August 2nd, 2012 at 12 Midnight EST only on the Vannen Watches website. Released in an edition of only 200 copies, this is being released as part of the Breaking Gifs art project and will retail for only $80 each.
Similar posts
Friday, August 5, 2016 - 12:43pm

We've seen sneak peeks, but today we finally get a full reveal of Huck Gee's "Blank" black Vannen Artist Watch.

Friday, April 15, 2016 - 4:27pm

Kidrobot are at the Museum Store Association convention and just fully revealed all 14 3" Andy Warhol Dunnys. (Only the line art of all 14 had previously been seen.) However, something else in that photo caught my eye.