Posted by
Erica
July 02, 2012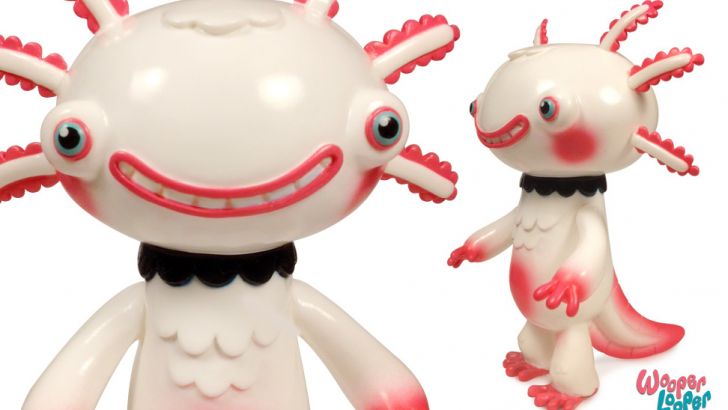 Check out Gary Ham's first EVER Sofubi Toy!!! The Wooper Looper will be seeing his first release at none other than SDCC 2012!!! This figure was sculpted by Chauskoskis and stands 5.25" tall. If you feel like you've seen this figure somewhere before, its because the prototype was first seen at last years SDCC. 
"Wooper Looper may be simple looking in design, but the little guy proved to be quite a challenge and overcame many production hurdles pushing the limits of sofubi production." - Says Ham
The images you see are of the first "painted" colorway. There will also be a pink "unpainted" version available at SDCC, but unfortunately there are no photo's available yet. 
Pricing for these have not yet been determined, but one can expect them to be in the $45 to $65 range. 
There is even a poem for Wooper, how friggen cute! 
Be sure to swing by SDCC (booth 4836) to get your paws on your very on Wooper Looper!! 
Similar posts
Tuesday, June 23, 2020 - 4:01pm

Pulled in beautiful bright green Sofubi, the newest release of the Kaaarg is ready to hit your shelves!

Thursday, April 23, 2020 - 7:49pm

From the murky depths of the Hudson River emerges...The Killer Kaaarg! The first painted release of the amazing Jeff Lamm design is set to be unleashed tomorrow, April 24th!