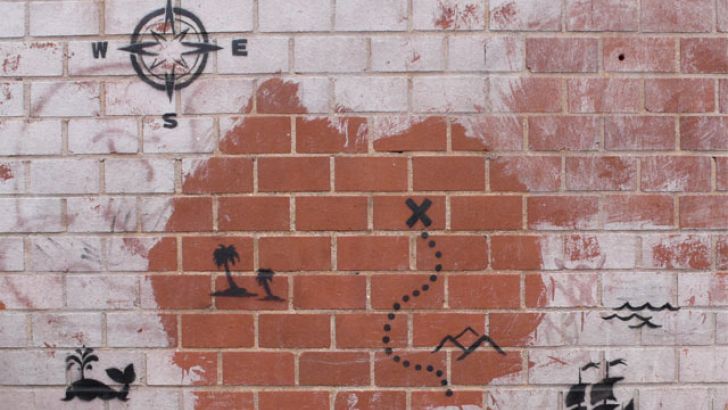 Notorious UK-based street artist Banksy has recently produced this piece, which mimics an ancient pirate treasure map on the side of a brick wall. Whether intentional or not, it's quite fascinating that the area where the brick is exposed from the buff vaguely resembles the outline of Australia. Anyone living down under want to find out what's buried where the X marks?
[Discovered via the Street Art Utopia blog.]
Similar posts
Tuesday, May 29, 2018 - 12:27am

The Clutter Gallery is proud to present an amazing group exhibition curated by street artist Chris RWK!  Artists Include:

Tuesday, May 16, 2017 - 10:35pm

kaNO returns to NYC and is making a BIG splash on the Lower East Side!