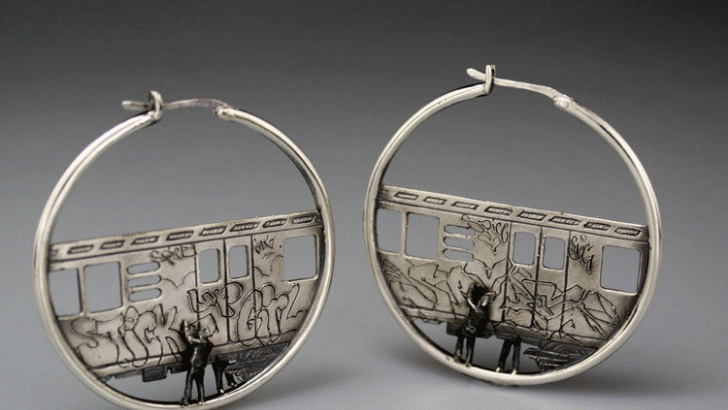 San Fransisco based DMDMetal has a line of graffiti inspired jewelry. The pendant and earrings below have a little subway car being tagged by a graffiti writer.  Very cool & very detailed.  
They also offer a "Graffilty" line. 
Check out DMDMetal's etsy for the jewelry above & other cool stuff.
[via.]
Similar posts
Wednesday, October 26, 2016 - 9:46am

After successful email pre-orders, limited store releases, and comic convention exclusives, Rato Kim has finally opened an online store!

Monday, September 26, 2016 - 11:57am

Everybody loves shiny stuff, and now you can customize your platform toys with shiny paint from Montana. In my own experience, Montana has the best range of colors and best application of all the spray brands I've tried.