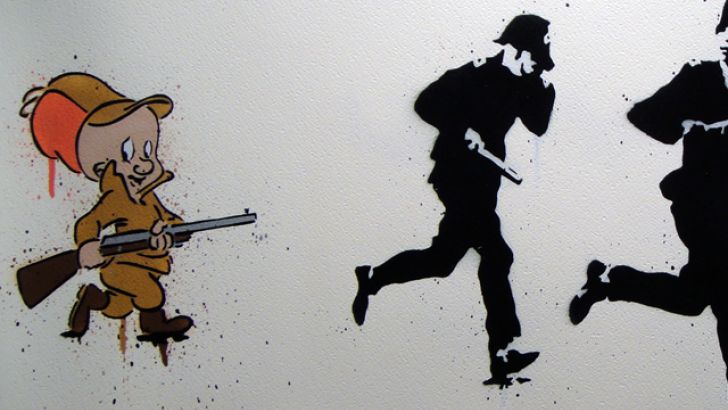 The one-and-only European Bob finishes off his "Looney Tunes" H.A.N.D. Editions. In case you are unfamiliar, the H.A.N.D. Editions are limited edition "prints" that European Bob handmakes by spray painting stencils onto quality paper; so each one is more akin to an original piece of artwork than a traditional print. And his popular "Looney Tunes" series has revealed classic cartoon characters in situations piting them against authority figures. Some truly wonderful, humorous works!
Like all his H.A.N.D. Editions, these are limited to a mere 15 signed, numbered and stamped copies produced that retail for £39.99 each (approximately $63.25). "At Wast! I've Got You This Time…" is an eight layer stencil portraying Elmer Fudd, his trusty rifle in hand, chasing after coppers on 770mm x 330mm (roughly 30" x 13") pieces of Fabiano White Deckled Edged Paper. "Son Of A Bi-Bi-Bi… Gun!" is a five layer stencil showcasing Porky Pig cowering before an agitated police officer, billy club in hand, on 560mm x 560mm (roughly 22" square) pieces of Fabiano White Deckled Edged Paper. Both are currently available in European Bob's online shop.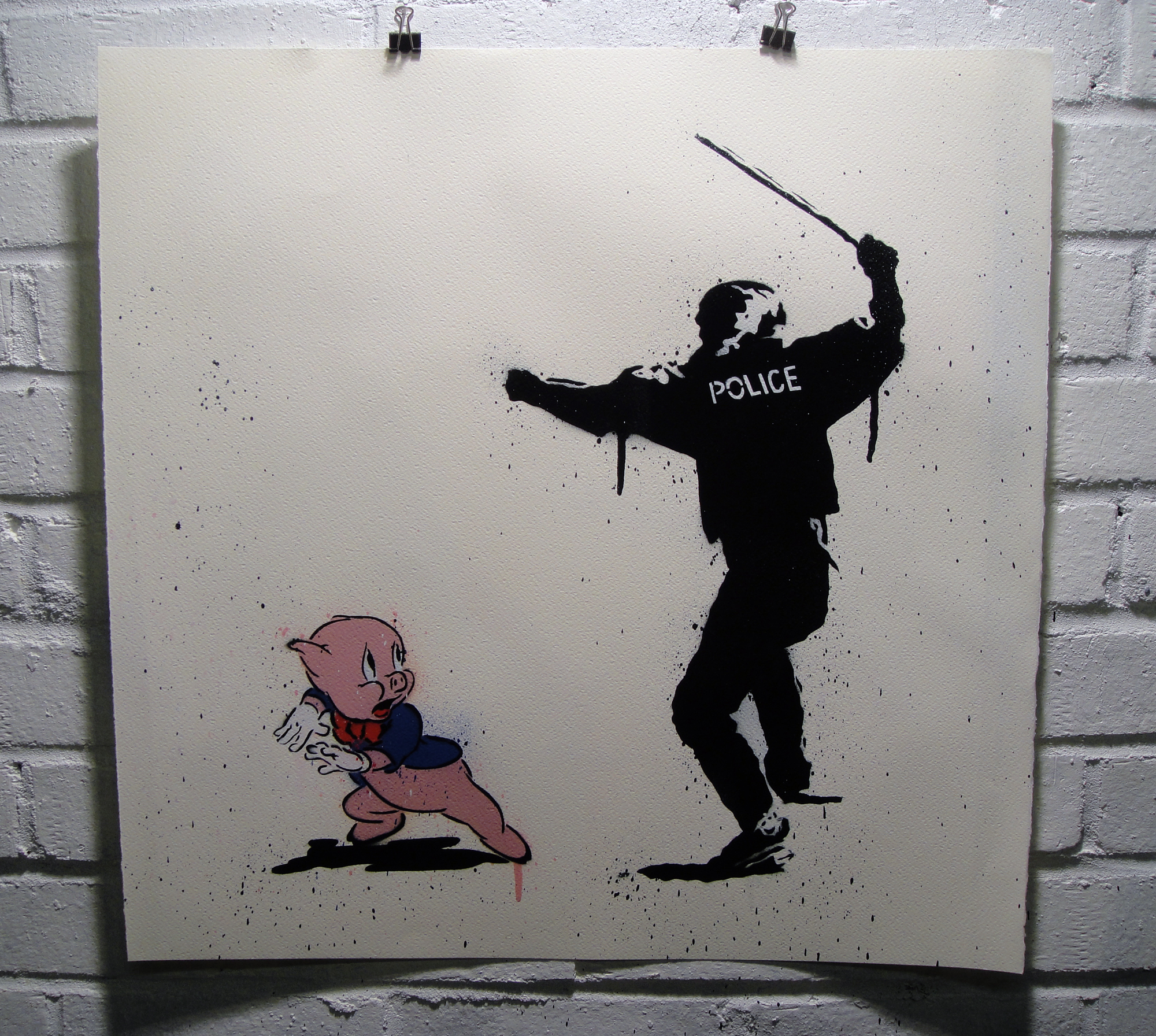 Similar posts
Tuesday, May 29, 2018 - 12:27am

The Clutter Gallery is proud to present an amazing group exhibition curated by street artist Chris RWK!  Artists Include:

Tuesday, May 16, 2017 - 10:35pm

kaNO returns to NYC and is making a BIG splash on the Lower East Side!