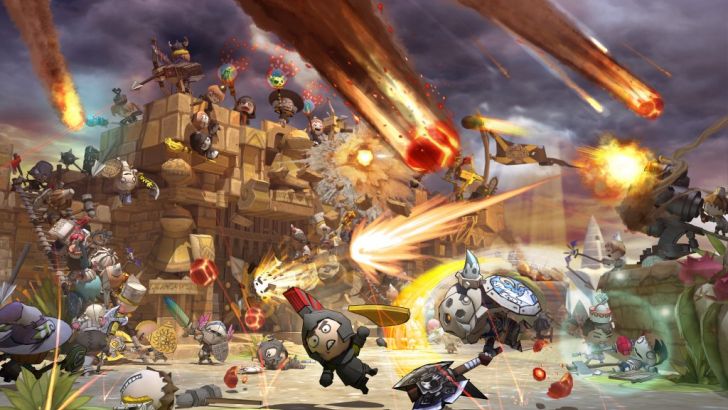 The free-to-play business model is usually reserved for Facebook games, massively multiplayer online titles, and many mobile affairs, but the accessible, microtransaction-supported approach is slated to hit the Xbox 360 this fall with the release of Happy Wars.
As revealed by Microsoft today, the downloadable Xbox Live Arcade title serves up a colorful 15-on-15 online multiplayer experience, though you'll still need a paid Xbox Live Gold subscription to access the game. Still, the raucous combat-centric title should be fully playable without an additional fee, though serious players will no doubt want to spend a little cash on in-game purchases to customize their characters.
While many free-to-play titles are derided for shallow gameplay and obnoxious premium purchases, the model has been put to smart use with many bigger and more traditional titles over the last couple years, so there's hope that this gratis download may prove a worthwhile experience, after all. Check out the debut trailer below, and look for the game on the Xbox Live Marketplace this fall.
Similar posts
Wednesday, February 3, 2016 - 11:37am

Trainers, it's been 20 years since Professor Oak gave us our first starter Pokémon.

Tuesday, November 26, 2013 - 3:29pm

Klei Entertainment, the developers behind the hit video game Don't Starve, have teamed up with award-winning toy designer Erick Scarecrow to create not only a plush replica of one

Wednesday, June 12, 2013 - 5:51pm

The highlight of last years E3 was the yet to be released Watch Dogs from Ubisoft. This year Ubisoft did it again with Tom Clancy's: The Division, a post apocalyptic(ish) open world role play game where you roam a significantly different and terrifying New York City.