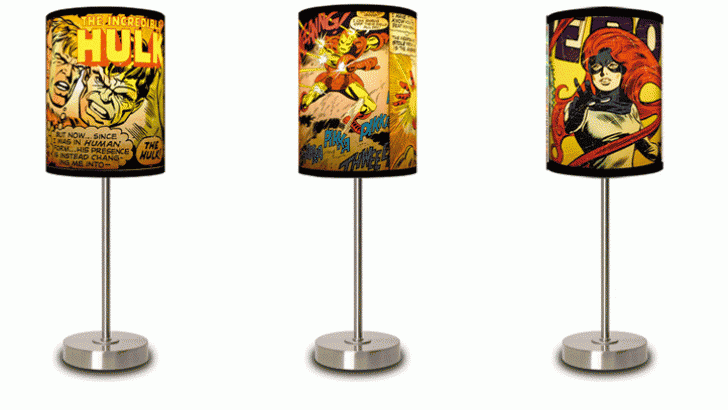 Lamp In A Box makes a lot of cool lamps & shades, but the comic book lamp shades have grabbed our attention. They are offering suspense, woman's & traditional super hero comic cover shades. Lamp In A Box used vintage comics too, which makes them that much cooler.  
And you can mix them up too. This isn't your grandma's matching table lamps. 
The "women's" shades are my favorite. I love the drama! 
These lamps will look good in any home - nerdy or otherwise. Take a look at Lamp In A Box's website & Fab page to see these and other great lamps & shades. 
Similar posts
Wednesday, June 29, 2016 - 11:24am

You probably remember the Wave City Dining Table and Coffee Table from St

Thursday, April 21, 2016 - 2:04pm

Ah, truth in advertising. Swedish artist Viktor Hertz is following up his snarky rebrands of famous logos with a new series of designs.