Posted by
Erica
August 02, 2012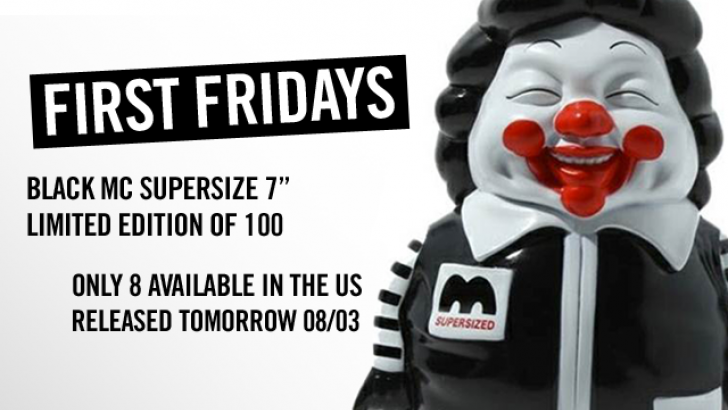 The first Friday of every month, POPaganda will bring a new limited time release to their Webstore. To kick off this new tradition, Ron English has the just released, extremely rare, Secret Base Black Colorway 7" MC Supersize!! 
This figure was produced in a limited edition of 100, but as of tomorrow, 8 will be available in the US, Exclusively at POPaganda.com
These will be up for grabs tomorrow at 12:00pm (EST). $130 (+ Shipping)
Similar posts
Thursday, November 19, 2020 - 10:53pm

Ron English's classic Lady Lips image is now three-dimensional as a life-size sculpture and vinyl art-toy sculpture release! 

Wednesday, February 26, 2020 - 10:30am

Join us on February 28, 2020, at 6 pm in SoHo, NYC to celebrate the amazing artwork of Ron English with some very special exclusive releases!