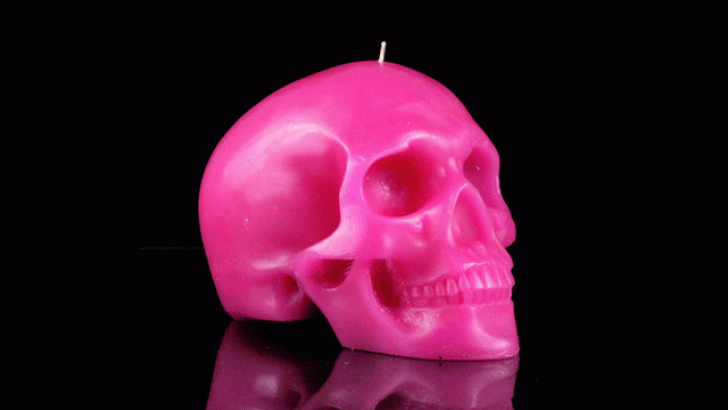 Halloween is coming up! It's time to start working on your costume & buying spooky stuff for your party. D.L. & Co. create these incredibly fun skull candles that come in a variety of colors. They're party skulls! 
If you want to get seriously spooky, D.L.& Co have the skull candle available in black too. I think a flame coming off of the black skull is pretty creepy. 
Go to D.L. & Co's website for more info about the skull candles & for more cool creations. BOO!  
Similar posts
Wednesday, September 28, 2016 - 1:59pm

These glass sculptures are far more interesting than that shitty Crystal Skulls movie.

Monday, November 2, 2015 - 5:34pm

To celebrate the end of Día de los Muerto, we are shining a big old spotlight on the amazing work of Spanish Artist Cristina Burns.