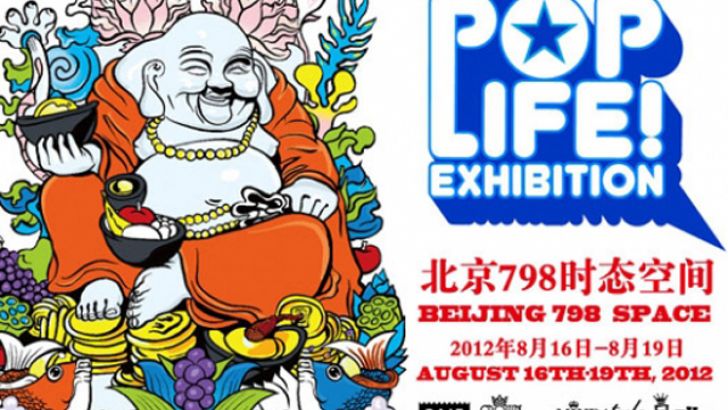 The "Pop Life Exhibition" is a partnering of BAIT, Crown Dynasty, MINDstyle and Funko, a three day installation showcasing the variety of licensed products they've released or aided in the creation of. Set-up at 798 Space, Beijing, China, on display were items related to Disney, Hello Kitty, the NBA and Spongebob Squarepants as well as Michael Lau, Ron English and Secret Base; including, to the best of my knowledge, the debut of the Mad Hatter Project designs by Lau and English. The display went up this morning (August 16th) and will remain up until August 19th, 2012.
Similar posts
Thursday, November 19, 2020 - 10:53pm

Ron English's classic Lady Lips image is now three-dimensional as a life-size sculpture and vinyl art-toy sculpture release! 

Wednesday, February 26, 2020 - 10:30am

Join us on February 28, 2020, at 6 pm in SoHo, NYC to celebrate the amazing artwork of Ron English with some very special exclusive releases!