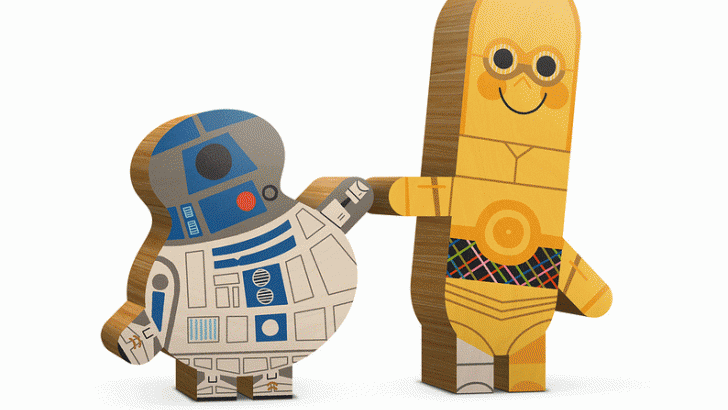 Illustrator Andrew Kolb has channeled his love for pop culture into his 'Two of a Kind' series. Andrew noticed that "the world likes to pair a short, somewhat rotund character with a more slender, taller character."  He has pointed out this ongoing trend with a series of wooden toys titled 'Two Of A KInd'. I love the Gnarls Barkley pair. 
Take a look at Ed & Shaun (Shaun of the Dead) directly below!
To see more of 'Two of a Kind' and other cool creations check out Andrew Kolb's website.
Similar posts
Friday, February 26, 2016 - 5:00pm

Rock and Pebble, a sub-brand of Mr. Printables, makes adorable wooden houses, building blocks, and other toys for kids. But some of their pieces are so cute that I wouldn't blame an adult designer toy fan for grabbing some of them.