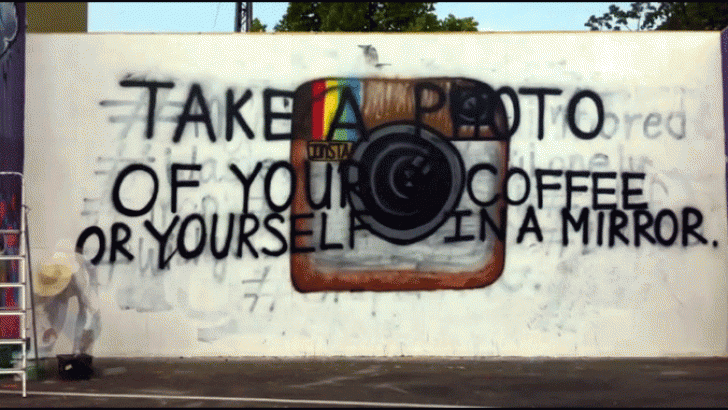 Street artist ABOVE was in Copenhagen this month where he created a video titled #socialcommentarty. The time lapsed video shows Above painting & erasing his thoughts on social sites like Facebook, Twitter & Instagram. I do agree with him about the photos of coffee; I will never understand the pictures of food on social sites. ABOVE's video follows the stills shown below.
#socialmedia from ABOVE on Vimeo.
Similar posts
Thursday, March 21, 2013 - 8:25pm

"A vegan cooking show from the Abyss" is how the Vegan Black Metal Chef describes his YouTube channel.

Monday, March 4, 2013 - 3:27pm

I found something on YouTube that has been haunting me for close to 24 hours now. The video features a crazed pink face nibbling on the finger of a woman. I mean, I know it's not alive or anything BUT the face smiles, and frowns and looks freaky as it munches on this finger! And it's eyes!

Friday, February 8, 2013 - 10:24am

CocoRosie - Not a new band. In fact they formed back in 2003. Described as "Freak Folk" the band was formed by Sisters  Bianca "Coco" and Sierra "Rosie" Casady. While they may not be a new band, we only just found this performance featuring the Royal Concergebouw Orchestra.