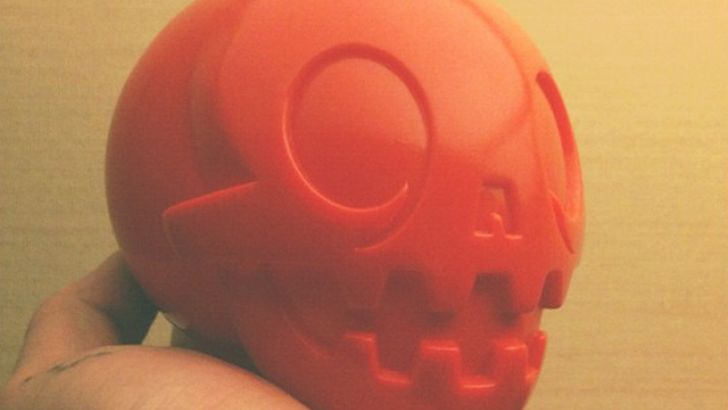 Previously self-produced in editions of less than 20 copies, The Beast Brothers's "Calaverita" (Spanish for "Skull") design is making the leap from previously released fiberglass sculpts to sofubi (soft Japanese vinyl). The red version shown herein was released at the 2012 Singapore Toys, Games and Comics Convention (STGCC) and, to our understading, it was limited to 50 copies for SGD$70 (approximately $56). While we doubt many copies of this color remain from the convention, now that it has been cast in vinyl it will be more affordable and easy for the Brothers to make more available in the future.
Similar posts
Tuesday, June 23, 2020 - 4:01pm

Pulled in beautiful bright green Sofubi, the newest release of the Kaaarg is ready to hit your shelves!