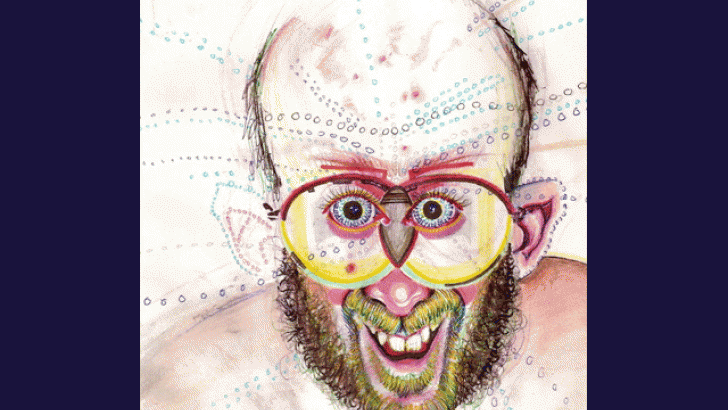 Since March 30th, 1995, artist Bryan Lewis Saunders has completed at least one self-portrait a day. As of this writing, Bryan has over 8,000 self-portraits that he has done on the pages of 8 1/2" x 11" hardbound books. Even though the portraits are the same size, they are all very different; Bryan's self-portraits cover his life from love & heartache, drug experiences & just hanging out at the laundrymat. It's fascinating. Bryan says, "For hundreds of years, artists have been putting themselves into representations of the world around them. I am doing the exact opposite. I put the world around me into representations of myself as I find this more true to my Central Nervous System."  
Below is a sample from his 'Yellow Month':
Samples from 'Drugs' are below:
From the series 'Pain'
'Nature'
To see more of Bryan Lewis Saunders' self - portraits, please visit his website.