Posted by
Erica
September 18, 2012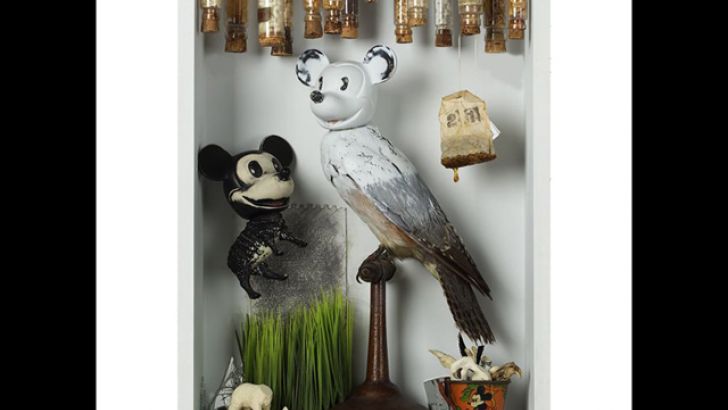 Bob "Plaseebo" Conge will be showing his "recent works" at Phillips Gallery starting September 22nd 2012. "'THE TOY AS ART' would be a befitting phrase to describe the arena my recent work inhabits. These are pieces inspired by the vivid memories of a fervent belief in the likes of Santa and Frankenstein, the tragic loss of that vibrant reality and on occasion my revulsion with the reality of today. My pieces find expression in the form of small sculptural figures in vinyl or resin and large folio limited edition prints," says Bob Conge.
The opening reception will be held on Saturday September 22nd from 1-5pm at Phillips Gallery in Rochester NY. 
Similar posts
Monday, March 21, 2016 - 10:11am

Nothing like a little scare to kick-start your Monday Morning, so grab your coffee and listen up!!