Posted by
Erica
September 19, 2012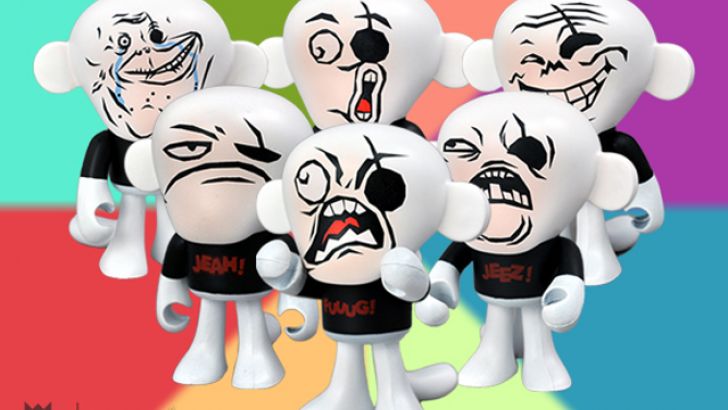 FlunkMonkey's SIX pack tribute to memes are the perfect addition to your home, office, or jail cell. This CrappyCat.com exclusive is an edition of 125 of the six piece sets (world wide). The set includes FlunkMonkey's Solo, Fuuug!, Loool!, Probz?, Jeah! and Jeez! The Meme 6 Pack Sack will sell for $55.00 and that price INCLUDES SHIPPING WORLD WIDE. That's a good deal, because us toy collectors know that shipping can be a huge expense.
You will be able to get your hands on this CrappyCat exclusive set on September 24th @ 2pm EST! The sale will continue for a limited 48 hrs. The Sale will end on September 26th @2pm (est). All sales are first come, first serve.
Similar posts
Wednesday, June 25, 2014 - 9:17am

The "Love Bomb," designed by PHUNK and produced by Mighty Jaxx, is unleashed in an exclusive "

Thursday, April 3, 2014 - 10:21am

Mintyfresh have unveiled three of their ToyConUK exclusives, all of which would be amazing additions to any sofubi collector's shelves!