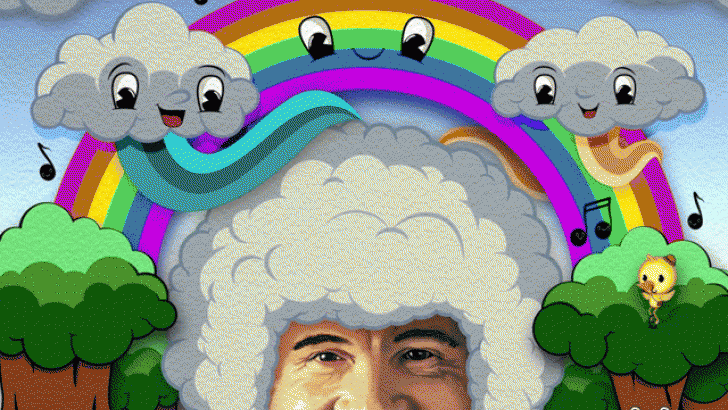 Seattle artist Aaron Jasinski has curated the new exhibit at Screaming Sky Gallery. The group show is titled "Happy Little Trees", a tribute to artist/TV legend Bob Ross. Jasinski says this about the show "One of the first 'professional' artists I saw actually paint something was PBS phenomenon Bob Ross. The effortless way he conjured clouds, lakes, mountains, and trees into existence seemed magical to my young and impressionable brain. (I still don't get how he did what he did with that palette knife). His personality, hair voice and style invoke an almost mythical time, untouched by passing trends, perhaps never to be repeated."  Bob Ross certainly did have a positive, calm, TV persona. As he painted the trees in his landscapes he would describe them as "happy little trees" hence the title of the exhibit.  
The opening reception for "Happy Little Trees" is September 27th from 5-9pm at Screaming Sky Gallery in Portland, Oregon. The show will run September 27th - October 21st.
The painting above is by artst Jason Liwag.  Below we have "Revenge of the Ross" by Casey Weldon.
Below is "Happy Little Trees" by the show's curator Aaron Jasinski.
Similar posts
Tuesday, April 23, 2013 - 11:29pm

Take a look at Josh Mayhem's contribution to the Designing Outside the Lines LEGO custom group show!

Thursday, January 31, 2013 - 4:37pm

SideKick Media and The Cardhacks have announced The Art Hustle Series 3 trading cards will be released in Febru