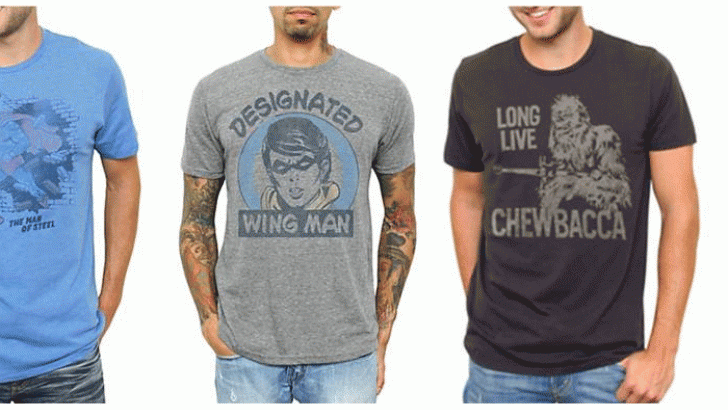 We are fresh from NYCC and we STILL want to see more Star Wars & Superhero stuff. I know I do! That being said, lets take a look at some cool Star Wars and Superheros t-shirts from Junk Food Clothing. Personally, I like the Star Wars tees the best. The Japanese movie poster is awesome!
In addition to their Star Wars & Superheros series, Junk Food Clothing feature all aspects of pop-culture. Sports, politics, cartoons & music included. All of the shirts are designed to have a cool, retro look about them. I love the old punk & ska shirts! Lets take a look at some designs from Junk Food's Superhero series. 
Junk Food Clothing offer lines for women & kids as well. Go to Junk Food Clothing's website to see more of  their shirts & apparel.  
Similar posts
Monday, May 13, 2013 - 12:30pm

Brand New Intention's latest graphic t-shirt Totem King will feature the signature totem design of Reactor-88.

Wednesday, May 1, 2013 - 3:11pm

The Suckadelic fansite Galatic Jerkbags have released two t-shirts as a loving tribute to their favorite villain, The Sucklord. There are two different colors available, a black shirt with silver ink and a purple shirt with neon green ink.