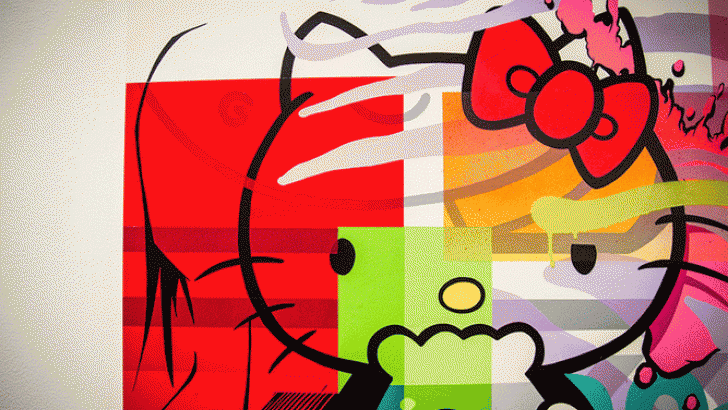 On Saturday, October 12th, Known Gallery in Los Angeles hosted a private release party for the newly published book "Hello Kitty, Hello Art!". The book is a compilation of artwork inspired by the iconic character Hello Kitty and other Sanrio characters. The group show featured a host of artists such as 64 Colors, Aiko, Gary Baseman, Shepard Fairey, RISK and Adam Wallacavage to name a few.
 "Hello Kitty Hello Art !" is a 9.5" x 11.5" hardcover collectible book that features My Melody, Keroppi, Badtz-Maru, Little Twin Stars as well as Hello Kitty. Published by ABRAMS, "Hello Kitty, Hello Art" contains over 200 color illustrations ranging from street to pop art from artists like Ron English, Luke Chueh, Camilla d'Errico, Huck Gee, Amanda Visell as well as the previously listed artists. The book and can be purchased here.
Pictured below are photos from "Hello Kitty, Hello Art" event at Known Gallery.
Photos courtesy of Arrested Motion.
Similar posts
Tuesday, May 16, 2017 - 5:02pm

We are excited to drop our latest collaboration with Luke Chueh – The Dissected Bear Head; Black & Bone edition!

Tuesday, April 4, 2017 - 3:02pm

Clutter Magazine is proud to announce our latest collaboration with Milwaukee-based artist Scott Wilkowski and LA native artist Luke Chueh!