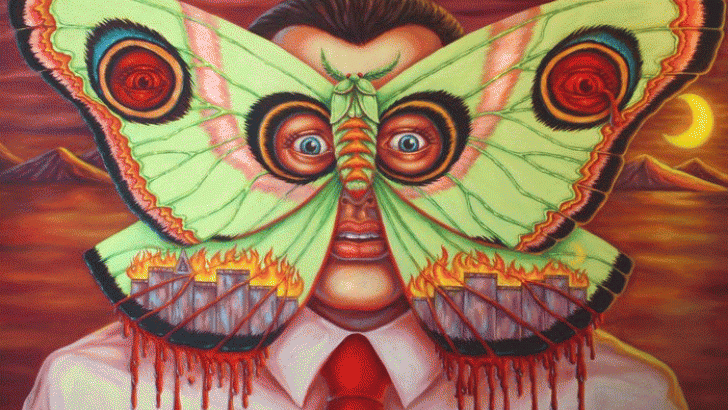 Our friend Michael MIchael Motorcycle's new solo exhibition will open November 9, at Gallery 309 in Philadelphia. Titled "California Man", the show will focus on Michael's vibrant paintings. Check out Michael Michael Motorcycle's website to see more of his paintings as well as his posters and illustrations. 
"California Man" opens November 2 at Gallery 309 in Philadelphia. Photos courtesy of Michael Michael Motorcycle.
Similar posts
Monday, August 22, 2016 - 1:53pm

As a rock climber, painter, photographer, filmmaker, and The North Face athlete, Renan Ozturk is a true renaissance man.

Thursday, August 18, 2016 - 2:45pm

Everybody and their mom wants a painting by Canadian pop surrealist Alex Garant. Sure, you could grab an open edition print or even a hand-embellished print at an affordable rate. But a real-deal piece of original art from Garant is ideal.