Posted by
Erica
October 29, 2012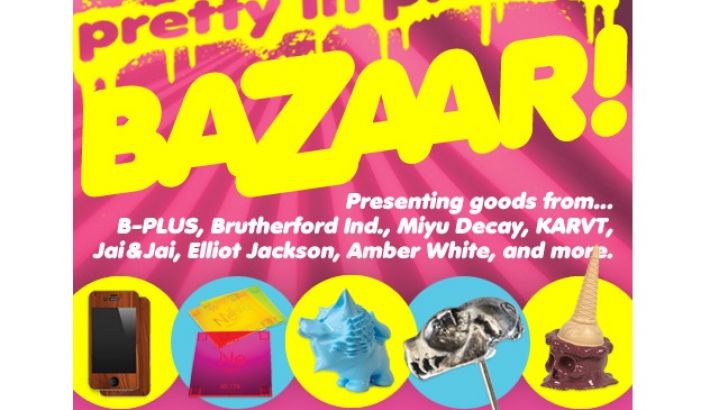 Pretty In Plastic has curated an incredible collection of artists and lifestyle brands to bring D-Con 2012 a selection of awesome housewares, jewelry, art objects, designer toys, and more.
Get ready to spruce up your life with pieces from Jai & Jai, KARVT, Brutherford Industries, B-PLUS, Miyu Decay, Elliot Jackson, Amber White, Pretty In Plastic, and a few surprises from Pretty in Plastic's very own projects as well as sneak-peek prototypes!
Stop by Booth #116 at D-Con on November 3rd at the Pasadena Convention Center to check out amazing art for everyday life... There will even be face painting, masks, helium, and photographers on-hand at the booth.
Similar posts
Tuesday, August 23, 2016 - 4:55pm

Want to get a behind-the-scenes look at large scale fine art production?

Thursday, March 17, 2016 - 5:35pm

How CUTE is this ice cream toy and why hasn't this been produced yet? It's called Jr Scoop and it's the product of Brutherford Industries and