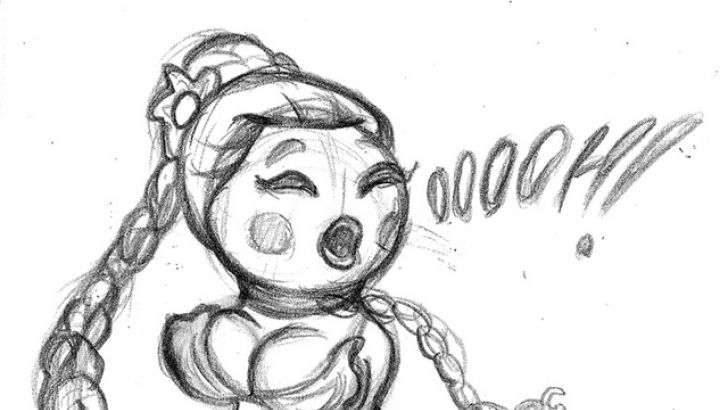 Possibly disproving the theory that all fifteen amazing artists participating in the 2012 Designer Con's "Super Suck Up!" exhibition are using The Super Sucklord's iconic action figure as the base, Scott Tolleson has revealed his piece "The Original Blowpeg" which uses the Suckpeg platform. Tolleson's piece is a rendition of Princess Leia from Star Wars: Return of the Jedi in her slave outfit. Like all the other contibutions to this show, this design will be made in a run of 50 copies available for $50 apiece during this convention (as opposed to the $100 each for the action figure pieces).
Participating artists in the show are (links go to our coverage of their contribution, if available): Bill McMullen, Buff Monster, DrilOne, Doktor A, Ferg, Frank Kozik, Jason Freeny, L'amour Supreme, Luke Chueh, October Toys, Onell Design, Paul Kaiju, Scott Tolleson, Scott Wilkowski, Skinner and — of course — one by The Sucklord himself.
Similar posts
Friday, January 13, 2017 - 9:24am

Scott Tolleson and Kidrobot have teamed together again-this time it's the Labbit platform that's getting the argyle treatment!

Friday, November 4, 2016 - 3:40pm

You probably don't need much convincing to go to DCON this year, but just in case you do, check out the preview for the Toy Within a Toy exhibition organized by Broke Piggy.