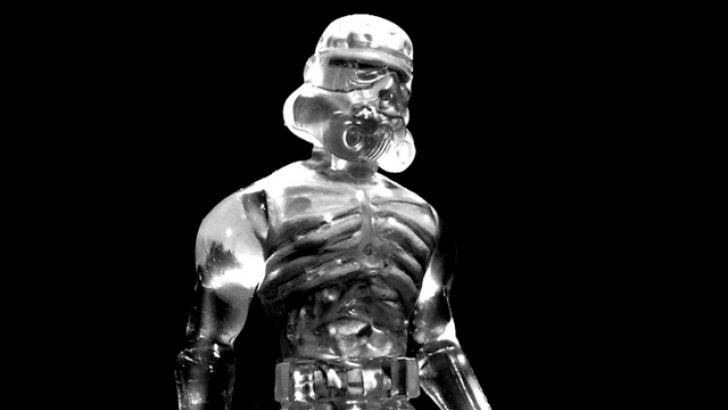 Scott Wilkowski is infecting The Super Sucklord universe again! Last year, Wilkowski made his skeletons inside resin body versions of the famed Sucklord action figure and now, for the 2012 Designer Con's "Super Suck Up!" exhibition, he's taking a crack at a Gay Empire Stormtrooper figure! Limited to 50 copies, each one will cost $100 at D*Con!
Participating artists in the show are (links go to our coverage of their contribution, if available): Bill McMullen, Buff Monster, DrilOne, Doktor A, Ferg, Frank Kozik, Jason Freeny, L'amour Supreme, Luke Chueh, October Toys, Onell Design, Paul Kaiju, Scott Tolleson, Scott Wilkowski, Skinner and — of course — one by The Sucklord himself.
Similar posts
Tuesday, April 4, 2017 - 3:02pm

Clutter Magazine is proud to announce our latest collaboration with Milwaukee-based artist Scott Wilkowski and LA native artist Luke Chueh!

Tuesday, January 10, 2017 - 10:30am

What a way to start the year, Scott Wilksowski has come to infect the Clutter Gallery!