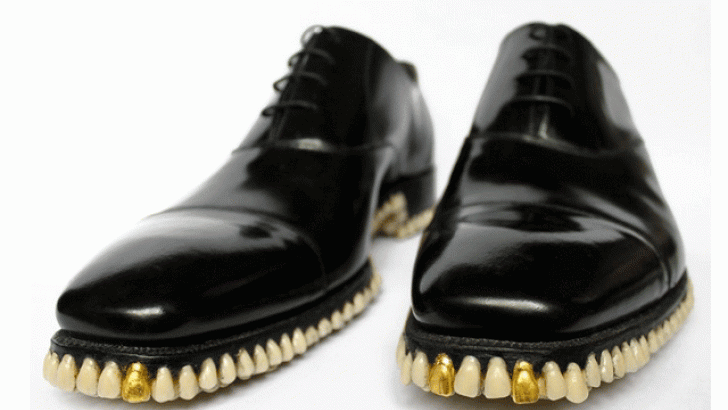 British design company Fantich & Young understands the alpha male in you. They know you walk in no man's shadow and nothing stands in your way.  Fantich & Young created the Apex Predator Shoes just for you to wear as you approach your prey - be it work or play. The betas will shake in their shoes as they hear the crunch of teeth on the pavement as you approach them. Your Apex Predator Shoes say you will eat anyone alive if they challenge you! 
The Apex Predator Shoes are Saville Oxford Shoes made with 1050 teeth dentures and a strong, military-like black patent leather upper. From Fantich & Young's website: Apex Predators are predators with no predators of their own, residing at the top of their food chain. 
If that's not a strong enough statement make sure they get the complete message with the Apex Predator SUIT! Made with genuine human hair, glass eyes & dentures, this Saville Row Suit will definitely get your point across!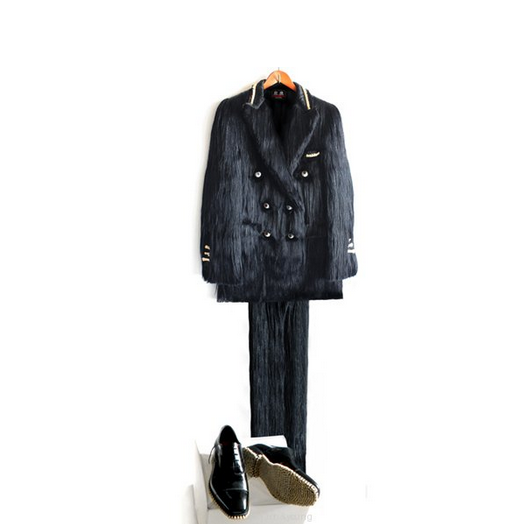 Last I heard Gene Simmons and Donald Trump will be fighting for the one-off Apex Predator Suit & Shoes in a wrestling spectacle that will be televised all over the world. 
[VIA] Additional photos courtesy Fantich & Young. 
Similar posts
Wednesday, June 29, 2016 - 11:24am

You probably remember the Wave City Dining Table and Coffee Table from St

Thursday, April 21, 2016 - 2:04pm

Ah, truth in advertising. Swedish artist Viktor Hertz is following up his snarky rebrands of famous logos with a new series of designs.