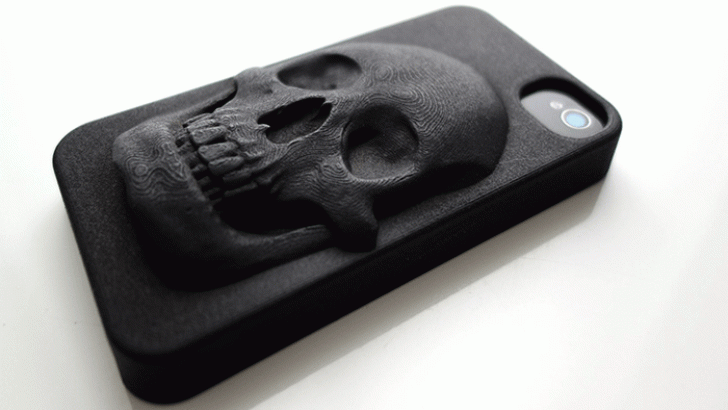 French digital artist Hugo Arcier has created 3-D skull cases for your iPhone 5 or iPhone 4. You can customize the case by selecting the "high detail" or "low detail" skull, choosing a color and adding text if you like. The 3-D iPhone cases retail for $39.99 each and can be purchased HERE. I love the detail! 
"I created these cases inspired by one of my artistic projects called 'Degeneration' (2007), based on a face reduction algorithm. They mix harmoniously a demanding and at the same time cool design." 
You can see more of Hugo Arcier's 3-D and digital creations on his website. 
Similar posts
Wednesday, June 29, 2016 - 11:24am

You probably remember the Wave City Dining Table and Coffee Table from St

Thursday, April 21, 2016 - 2:04pm

Ah, truth in advertising. Swedish artist Viktor Hertz is following up his snarky rebrands of famous logos with a new series of designs.