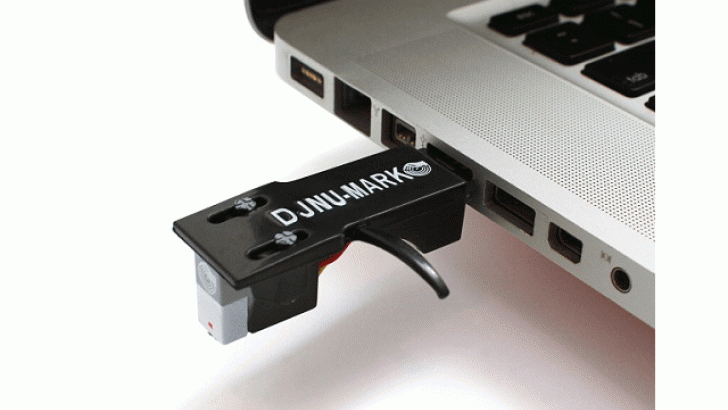 Hot Plate Records has announced the release of LA's DJ Nu-Mark's "Broken Sunlight". Originally a 6 part, vinyl 10" series, "Broken Sunlight" is now available on a unique and limited USB package that's shaped like a turntable needle. The 1GB USB contains the 13 tracks of "Broken Sunlight" series, plus clean versions, instrumentals, a capellas, bonus beats, exclusive tour photos and album artwork. But wait - there's more. Hot Plate has also included a free download of the "Nu-Conduit" video documentary, a 50 minute tour of the studio & "visual journey." 
DJ Nu-Marks's "Broken Sunlight" features artists Bumpy Knuckles, Large Professor, Aloe Blacc, Charles Bradley, Quantic and many other guests. 
This is an awesome idea. Great packaging, lots of bonuses, and even a documentary all for $24.98! The 1GB USB package for "Broken Sunlight" is available at Get on Down's online store. It ships the first week of December so it will arrive in time for the holidays.