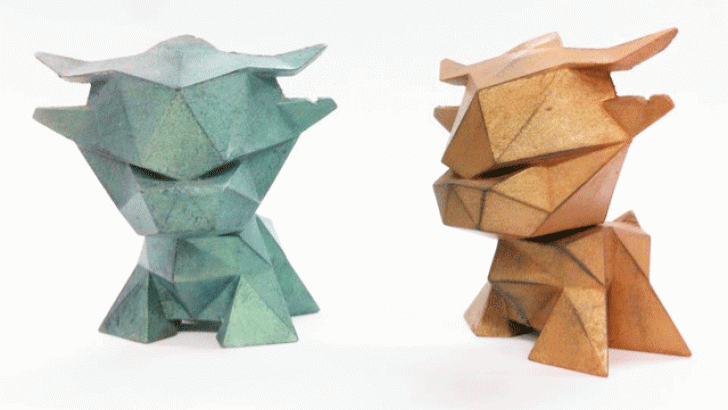 Creo Design has produced another exclusive toy this time with Alto (aka Chris Dobson). The hand-cast resin toy is called "Little Ox" & will be released in a variety of metallic colorways, each hand finished. The colorways are all hand finished and will be released in 10 piece mini-series with 1 of the 10 pieces being "that extra bit special". "Little Ox" is articulated at the head and comes hand numbered in an exclusive box designed by Alto. 
On December 13th, Alto will be giving a sneak peak of "Little Ox" & its future colorways as a part of his "Unfold" exhibition at Little Ox Gallery in Edinburgh, Scotland. The first exclusive colorway will be released shortly after the "Unfold" exhibition and will retail for $40. 
Similar posts
Thursday, October 17, 2019 - 10:23am

Yamaraja is the latest super detailed creation from the dark and twisted mind of American Gross.

Sunday, September 29, 2019 - 1:44am

From the twisted imagination of Japan's own Tokyo Jesus comes the Oni-Tayū (太夫) -  a high ranking Oiran with a dark secret.