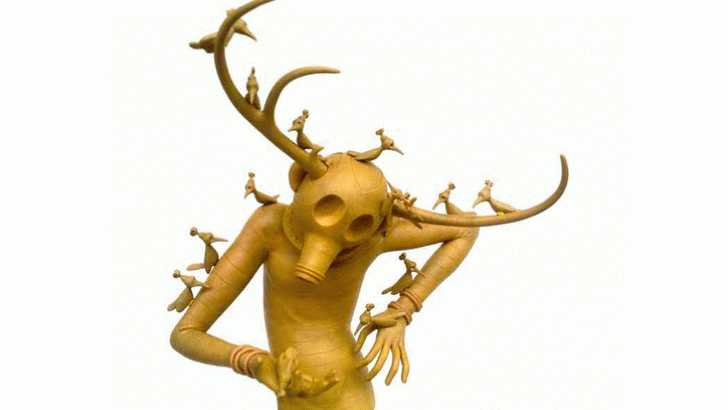 Cult of Toy are collaborating with UK pop-surrealist artist Mr. Mead for their first in-house project. The project is a 16" figure based on Mr. Mead's "Johnny Birdman" drawing and is scheduled for release in 2013. The paint work and other colorways are still in the works for "Johnny Birdman" and more details will follow soon. 
Mr. Mead works in pen & ink on large scale mediums. He's driven by his childhood fear of anthropomorphism, and his work is a cathartic process to work out his inner nightmares. He's influenced by artists Koji Morimoto, Remi Wyart and many more. 
I really like the "Johnny Birdman" prototype and I can't wait to see the finished product!