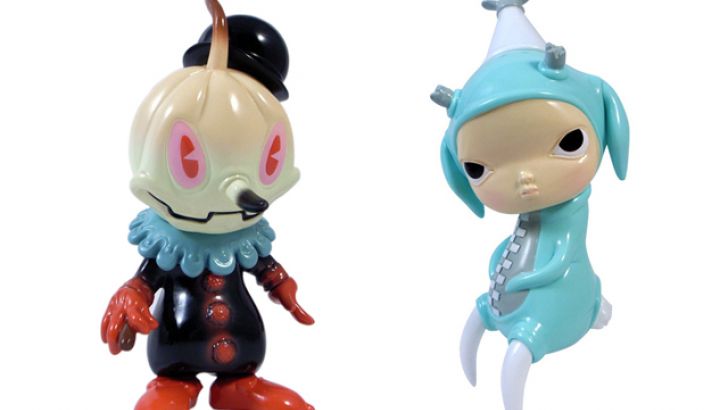 Tomenosuke's collaborations with Circus Posterus' Brandt Peters & Kathie Olivas were released for a limited period of time on their online store over the weekend.  Brandt Peter's Stingy Jack #2 "Toxic Marshmallow Stingy Jack"  & Kathie Olivas' "Calliope Jackalope" were both designer Con exclusives limited to 120 pieces each. 60 pieces of each sofubi figure were available at  Designer Con & the other 60 were available for those outside of North America through Tomenosuke's  on line store from 11/10 to 11/11. 
The second colorway of Brandt Peters' Stingy Jack sofubi is based on Brandts' Toxic Marshmallow resin custom and stands at 6.5" while Kathie Olivas' "Callliope Jackalope" stands at 7.5" and features an awesome blue, white and silver colorway.
Similar posts
Tuesday, June 23, 2020 - 4:01pm

Pulled in beautiful bright green Sofubi, the newest release of the Kaaarg is ready to hit your shelves!