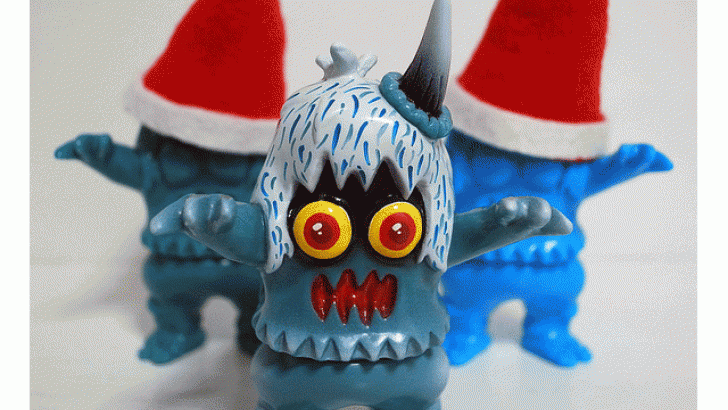 Rampage is celebrating the holidays with "Spectral Beasticorn UU". A "gnome and a yeti" mix, these Ugly Unicorns are limited to only 10 pieces. The figure features hand painted eyes and hair with blue/grey sprays on the sofubi itself. You have a choice between two different Ugly Unicorn bases and each figure can cover his horn and get his gnome on with a hat that was hand sewn by Jon's wife. "Spectral Beasticorn UU" is retailing for $45 and can be purchased right here in Rampage's webstore. 
Similar posts
Tuesday, June 23, 2020 - 4:01pm

Pulled in beautiful bright green Sofubi, the newest release of the Kaaarg is ready to hit your shelves!

Thursday, April 23, 2020 - 7:49pm

From the murky depths of the Hudson River emerges...The Killer Kaaarg! The first painted release of the amazing Jeff Lamm design is set to be unleashed tomorrow, April 24th!