Posted by
Erica
January 07, 2013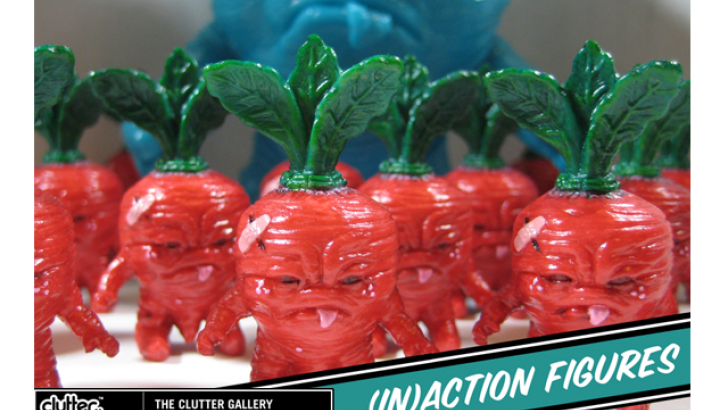 October Toys has just announced their piece for the Clutter Magazine (In)Action Figure show, taking place at the Clutter Gallery this Saturday!! Designed by Scott Tolleson and sculpted by George Gaspar the (In)Action Edition of the Baby Dead Beet is limited to 10 pieces each standing 1.75" tall. Each piece has been produced and customized by October Toys. 
These Baby Dead Beets will be available at the (In)Action Figure Show at The Clutter Gallery in Beacon, NY from January 12th to February 2nd! Join The Clutter Gallery Preview List at HERE.
Similar posts
Monday, September 3, 2018 - 10:02pm

The Clutter Gallery is proud to present an amazing solo spectacular from artist duo, Horrible Adorables! 

Monday, September 3, 2018 - 9:50pm

From the farthest reaches of Outer Space, beyond the Gum Gum Galaxy and the Nougat Nebula, lies a planet of Magical Sparkle Glitter. Once a year the inhabitants of the tinsel covered shiny wonder that is Planet Rainbow Sparkle invade the Clutter Gallery.