Posted by
Erica
January 11, 2013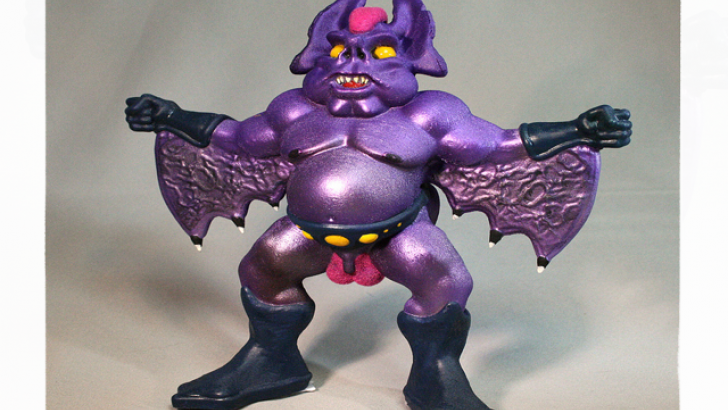 Brutherford Industries submission for the Clutter Magazine (In)Action Figure Show is the Hungry Hungry Hordak!! This figure stands 7" tall with a wingspan of 6.75" and is a 1 of a kind 3d printed model hand painted with pink flocked mowhawk and BALLS!!
The card is 10" high by 9" wide designed by
David Ayllon
with the figure
 contained under a custom blister. Ready for the best part? There is a hole in the back of the card so you can rub the Hungry Hungry Hordak's butt!! 
The Hungry Hungry Hordak has been designed and sculpted by brutherford, flocked nuts by tamarapants and package art and accompanying poster by David Ayllon.
The poster measures 18x24 and is an edition of 10. Each poster will sell for $25. 
Join The Clutter Gallery Preview List.
By joining, you will receive special pre-opening information and the opportunity to buy exhibition pieces prior to the show opening. Notices will go out early the day of the opening.
Similar posts
Monday, September 3, 2018 - 10:02pm

The Clutter Gallery is proud to present an amazing solo spectacular from artist duo, Horrible Adorables! 

Monday, September 3, 2018 - 9:50pm

From the farthest reaches of Outer Space, beyond the Gum Gum Galaxy and the Nougat Nebula, lies a planet of Magical Sparkle Glitter. Once a year the inhabitants of the tinsel covered shiny wonder that is Planet Rainbow Sparkle invade the Clutter Gallery.