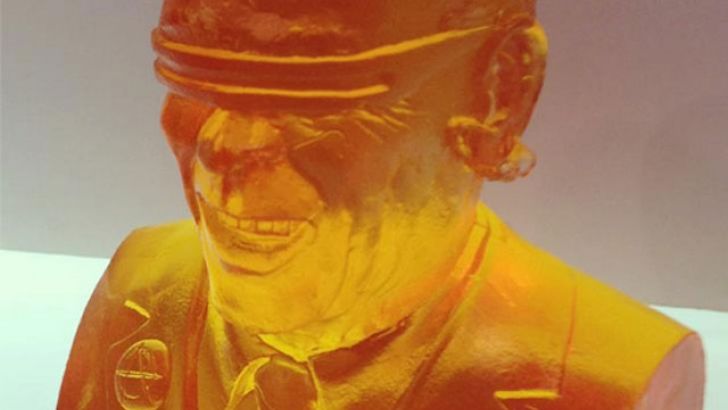 Last week Frank Kozik piqued everyone's interest with a photo he posted of rows of clear, orange resin Gipper/Regan busts. It turns out the busts were created exclusively for a 2 man show to be held at Varnish Fine Art Gallery in San Francisco. "Seditions: The Art of Frank Kozik and Winston Smith" is the name of the show and will run 2/2 through 2/23. The clear orange Gipper/Reagan busts stand at 4" and are limited to just 50 pieces. They will be available at both the show & on the Varnish Fine Art Gallery's webshop (beginning Saturday 2/2) for $75. 
Similar posts
Thursday, October 17, 2019 - 10:23am

Yamaraja is the latest super detailed creation from the dark and twisted mind of American Gross.

Sunday, September 29, 2019 - 1:44am

From the twisted imagination of Japan's own Tokyo Jesus comes the Oni-Tayū (太夫) -  a high ranking Oiran with a dark secret.