Posted by
Erica
January 21, 2013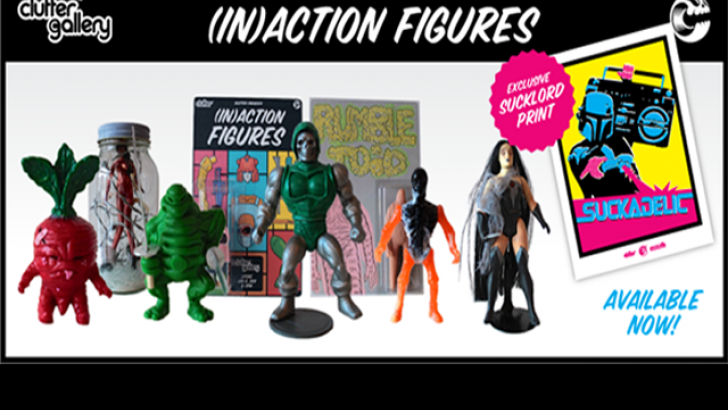 The Clutter Magazine (In)Action Figure show was a great sucess! The group art-toy show focused on elevating the traditional action figure form. The exhibition will be available for viewing in store through February 2nd, 2013 and on cluttermagazine.com, where the remaining pieces from the show are now available for purchase.
The infamous Sucklord has once again teamed-up with Clutter Media Group, bringing you the "Suckadelic Suckpax" limited edition, four-color, screen print. The Suckadelic Suckpax print made it's debut at the Clutter Gallery (In)Action Figure Show and is now available for purchase.
The Sucklord's "Suckadelic Suckpax Print" is a limited edition, four-color screen print. Embracing the retro design of trading card wax packaging straight out of the '80s, this colorful classic is sure to make you smirk as you gaze upon the man himself, wearing his notorious Boba Fett helmet, carrying a ghetto blaster! Limited to only 50 signed, numbered and hand-paint splatted copies with an image based upon the Suckpax Series 2 release's art. We're not sure if buying this will make you an asshole… but you'll certainly feel like one if you don't!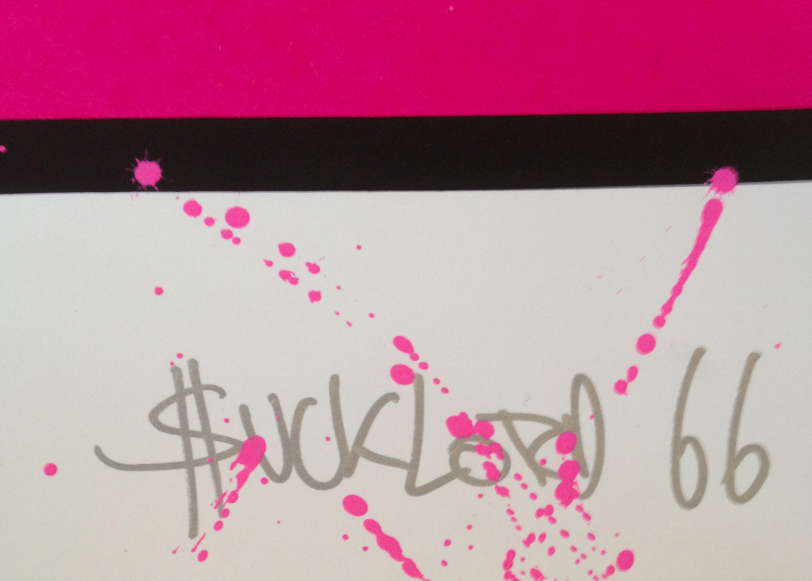 19"x25"
Edition of 50
Signed, Numbered and hand-splattered by The Super Sucklord
AVAILABLE NOW for $45.00 

in Clutter's Online Market Place
Similar posts
Monday, September 3, 2018 - 10:02pm

The Clutter Gallery is proud to present an amazing solo spectacular from artist duo, Horrible Adorables! 

Monday, September 3, 2018 - 9:50pm

From the farthest reaches of Outer Space, beyond the Gum Gum Galaxy and the Nougat Nebula, lies a planet of Magical Sparkle Glitter. Once a year the inhabitants of the tinsel covered shiny wonder that is Planet Rainbow Sparkle invade the Clutter Gallery.