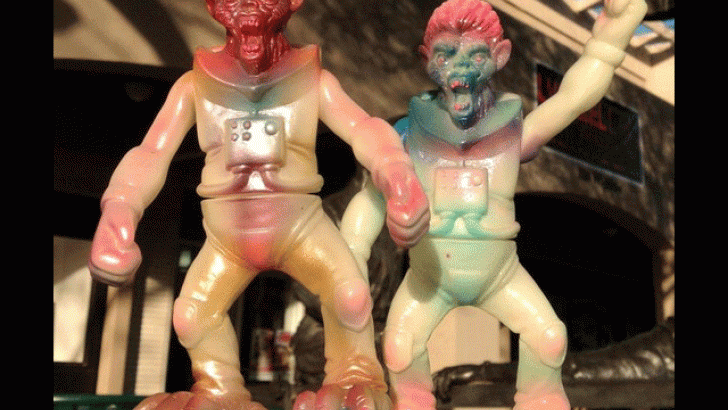 Lulubell Toy Bodega has some new items set for release. Tomorrow at noon PST the latest release of Galaxy Monkeys will be available on line & in the Lulubell Toy Bodega. The 7" tall Monkeynaut (pictured above) is cast in super-glow GID sofubi and comes blind bagged with 2 possible colorways. You can set up your Monkeynaut in a variety of poses for he is articulated at the waist, feet and arms. Plenty of posing potential right there. He retails for $75 with paint & header card by none other than Dski One.  
These awesome Big Rock Candy Monsters are up today and Luke promises some more Grody action at Lulubell tomorrow at noon PST. But Wait! There's more! You can preorder Neko Oba-san normal version & the hadame version. The 7" sofubi figure is painted to order by Dehara & articulates at the arms, waist & head. Both Neko Oba-sans retail for $55. You can check out more cool stuff at Lulubell's website or better yet, stop by the Lulubell Toy Bodega & say hello. 
Similar posts
Tuesday, June 23, 2020 - 4:01pm

Pulled in beautiful bright green Sofubi, the newest release of the Kaaarg is ready to hit your shelves!