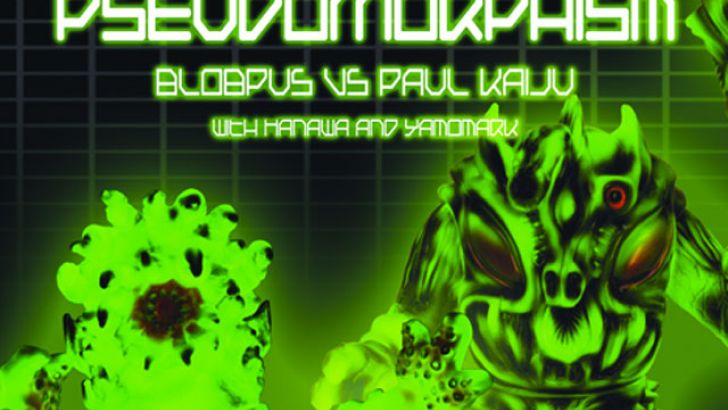 Toy Art Gallery has some serious Kaiju going on beginning this Saturday, 2/2. PSUEDOMORPHISM is an exhibit that will feature new works from Blobpus, Paul Kaiju & Hawana as well as figures by Yamomark. The show pairs up the Japanese legend Blobpus with American heavy weight Paul Kaiju for "an explosion of customized vinyl figures and collaborative mash-ups". Coo-ool! Toys and characters like Blobpus, Diablo, Boss Carrion and Mockbat will be twisted, turned and mashed together for this show. The show will feature customs and paintings from Hanawa while Yamomark contributes his trademark kaijin toys that Blobpus has painted. I think the most anticipated part of this event is the debut of Vertebrata, the new vinyl collaboration by Blobpus & Paul Kaiju. In addition to over 100 customs PSUEDOMORPHISM will feature a new entry into Toy Art Gallery's Lifesize Fiberglass Series. 
PSUEDOMORPHISM opens at Toy Art Gallery in Hollywood CA on 2/2 and will run through 2/23. Opening reception will be from 7PM - 10PM. 
Similar posts
Tuesday, June 23, 2020 - 4:01pm

Pulled in beautiful bright green Sofubi, the newest release of the Kaaarg is ready to hit your shelves!