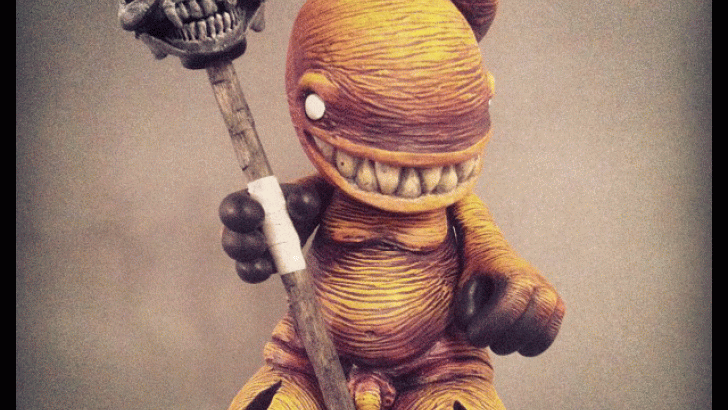 Shadoe Delgado sent us some photos of his latest commission piece called "Shadow Mascot".  This 8" figure comes complete with a staff and three interchangeable masks.  The masks are cool but I really love the skull and the detail on the staff. Shadoe says he's "having a blast" with other platforms and he's looking to do more. You can contact Shadoe right HERE through his website for commissions. While you're there check out Shadoes' custom and "non custom" pieces in his webshop. 
Similar posts
Saturday, January 23, 2021 - 4:36pm

Clutter has teamed up with NY-based artist Kyle Kirwan to bring you a brand new designer toy platform, The Brick!

Wednesday, August 12, 2020 - 3:07pm

We are so excited to announce the first 3oz Canbot Blind Box Series!  A limited-edition toy mini-series launching through Kickstarter on Thursday, August 13th.