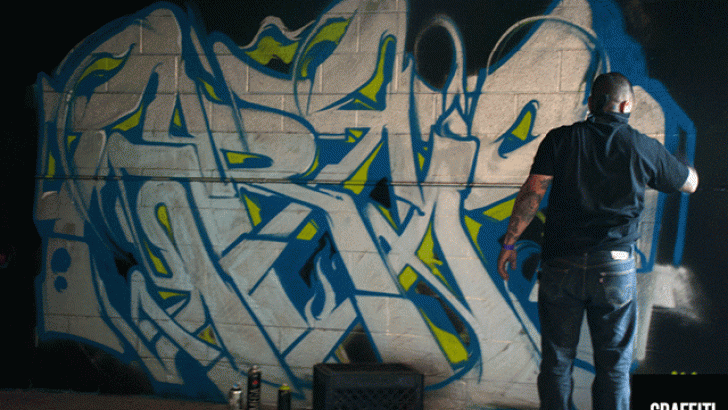 Last Saturday Graffiti House LA teamed up with Inkstainz Brand to open the doors for the "Silver & True Blue Battle". The battle began early Saturday morning when the 16 participating artists set up and got to work. Everything was in full swing by early afternoon when hundreds of artists, graffiti enthusiasts and vendors (including brands Smog City, I Wuz Here, Montana, Huskey Radio) set up shop. Judges Vyal, Shandu LABS, Risk WCA/AWR & Dcypher CBS had to make a tough choice but the grand prize of $1000 was ultimately awarded to ALOY MSK! 
Similar posts
Tuesday, May 29, 2018 - 12:27am

The Clutter Gallery is proud to present an amazing group exhibition curated by street artist Chris RWK!  Artists Include:

Tuesday, May 16, 2017 - 10:35pm

kaNO returns to NYC and is making a BIG splash on the Lower East Side!