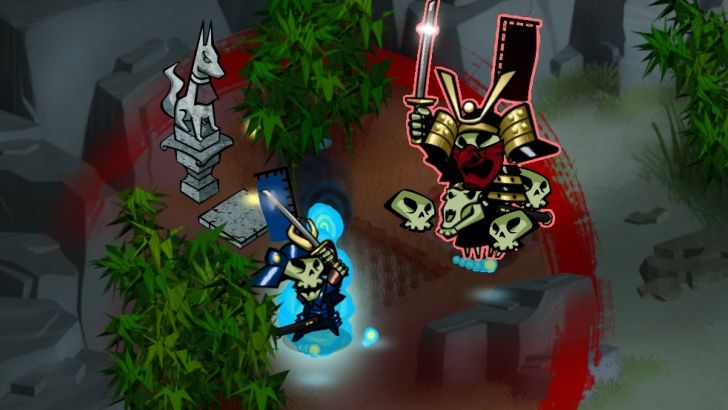 Long-in-the-works downloadable strategy game Skulls of the Shogun will be released on January 30, developer 17-BIT announced this week, and it's launching exclusively on Microsoft platforms large and small.
The cartoonish turn-based strategy game is coming to Xbox Live Arcade on Xbox 360, Windows 8, Surface tablets, and Windows Phone devices. In addition to a lengthy single-player campaign, the game includes both local and online four-player skirmishes, plus the "Skulls Anywhere" mode allows cross-platform, asynchronous multiplayer between all versions of the game.
The Xbox Live Arcade version is priced at 1200 Microsoft Points ($15), while price points for the other versions have yet to be revealed. Check out the release date trailer below for a look at Skulls of the Shogun's distinct aesthetic.
Similar posts
Wednesday, September 14, 2016 - 4:22pm

Sonic Mania, while horribly titled, is probably my most anticipated game of 2017.

Tuesday, August 9, 2016 - 4:55pm

It's been a long wait since that mind-blowing reveal trailer in 2013, and it wasn't helped by several last-minute delays, but No Man's Sky is finally out. Unfortunately, the hype machine has the odds stacked against the independently developed game.