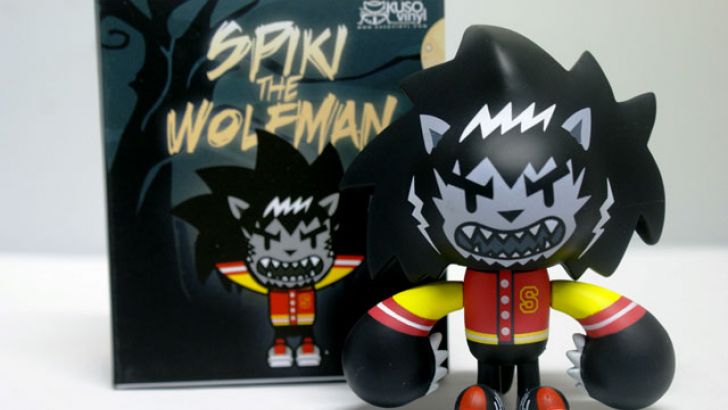 Today Kuso Vinyl drops "Spiki the Wolfman", the lastest figure in the Spiki Chiisai series. Designed by Nakanari, "Spiki the Wolfman" is limited to 500 pcs with 100 of those pcs being the "Teen Wolf Chase Edition". The 4" figure is retailing for $15.  and is available right here on the Kuso Viny website. It's a blind box, so you have a good chance of getting the "Teen Wolf Chase" edition. 
"As production is reaching its final stage

The wolfman Spiki roams the graves

with grizzly ghouls from every tomb

to close in silently and seal your doom"
Similar posts
Monday, August 29, 2016 - 11:47am

Nakanari's got some of the sharpest lines I've ever seen. #NoMaskingTape.

Friday, March 18, 2016 - 3:18pm

Quiccs, Nakanari, and Martian Toys are teaming up for a follow-up to their three custom Spikis brought to NYCC 2015. The trio consisted for an OG TEQ63, a Sonic the Hedgehog version, and a Naruto version.