Posted by
Erica
February 11, 2013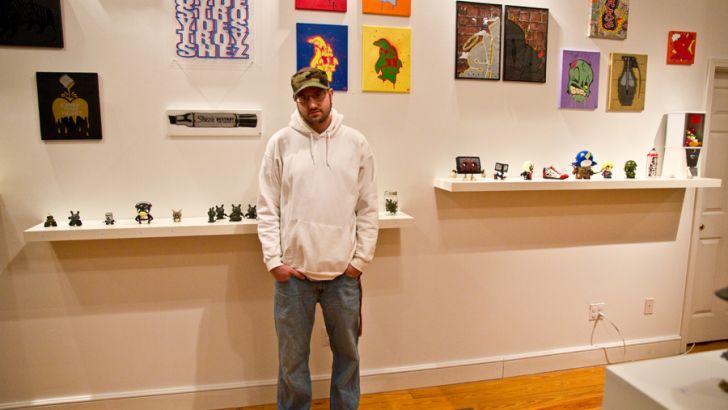 Despite the blizzard, Nemo, that took over the Northeast, Destination Global Destruction still took place this past Saturday at the Clutter Gallery. We had an amazing turnout and overall the show was fantastic. Shez used sculpted elements and stunning designs that captured the attention of all who witnessed the show. 
Photo Credit goes to John Wicker! Thanks to all who came out to see the show, and congratulations to Shez on his very first solo show! You rocked it man! Works from the show are available HERE!
Similar posts
Monday, September 3, 2018 - 10:02pm

The Clutter Gallery is proud to present an amazing solo spectacular from artist duo, Horrible Adorables! 

Monday, September 3, 2018 - 9:50pm

From the farthest reaches of Outer Space, beyond the Gum Gum Galaxy and the Nougat Nebula, lies a planet of Magical Sparkle Glitter. Once a year the inhabitants of the tinsel covered shiny wonder that is Planet Rainbow Sparkle invade the Clutter Gallery.