Posted by
Erica
February 12, 2013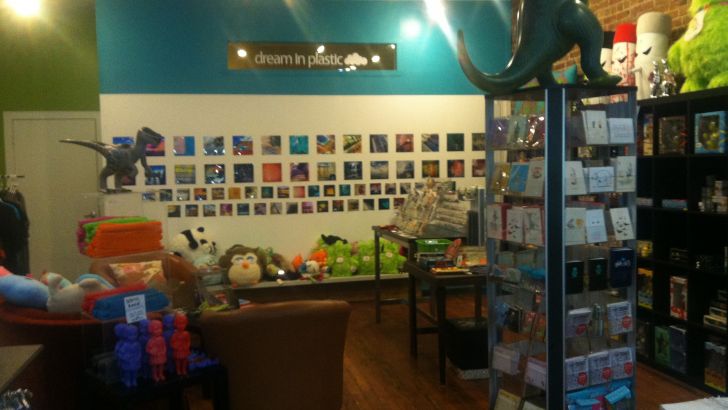 This past Saturday Dream in Plastic presented "if these walls could talk" by Jenny Zuko. The photographs included a lot of grungy, close-up graffiti shots with intense oversaturated colors. 
"I collect photos wherever I go, mostly with my iPhone. Yes – I am pretty emotionally attached to it… obsessed even. I love the lo-fi quality that it provides, and the fact that it is always with me. I believe everyone should take more photos. Being able to look back and see where life has taken you is great. The amalgamation of photos posted here piece together my life, the people in it & the places I have seen, sometimes just grungy pieces of rust that I think look cool." says Zuko
Remaining works from the show are available through Dream in Plastic.
Similar posts
Monday, August 12, 2013 - 11:28am

This past Saturday marked the opening of the Clutter x Dyanmite Rex "Custom RAAAR! Show".