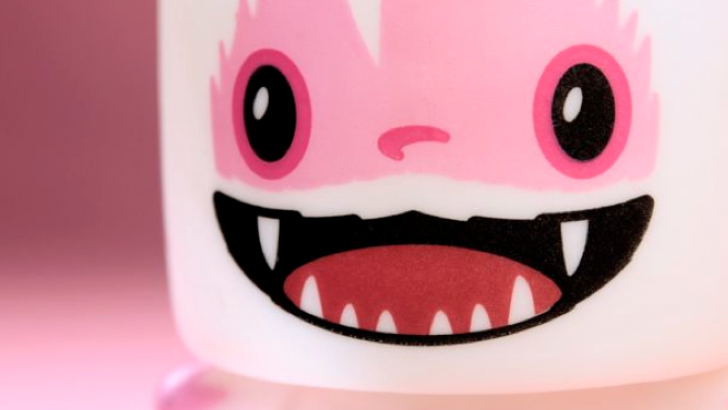 With Valentine's Day looming, 64 Colors x Squibbles Ink + Rotofugi have seen fit to unleash the new Love Yeti version of its Mini Marshall line, with the primarily pink and white vinyl figure measuring just over two inches in height.
"The mythical LOVE YETI (Mini Marshall) is believed to inhabit the great Himalayas," reads the post on Rotofugi's website. "If you ever do encounter one, approach with extreme caution and kindness in your heart as only... LOVE... can soothe this savage beast. No... actually... that's not exactly true. It's Marshall... a boy who ate so many marshmallows, he actually turned into one... True Story!"
Love Yeti Mini Marshall goes on sale tomorrow morning, February 5 at 11am (CT), at both Rotofugi's retail store in Chicago and Rotofugi.com, and is priced at $7.95 with an edition size of 750 units.
Similar posts
Saturday, January 23, 2021 - 4:36pm

Clutter has teamed up with NY-based artist Kyle Kirwan to bring you a brand new designer toy platform, The Brick!

Wednesday, August 12, 2020 - 3:07pm

We are so excited to announce the first 3oz Canbot Blind Box Series!  A limited-edition toy mini-series launching through Kickstarter on Thursday, August 13th.